Lighting up the path to a better neural future to improve peoples' lives.
We're inventing breakthrough neuroelectronic therapies to help mankind solve the neural challenge.
%
of world population is affected by neural disorders
— Prev Med Rep. 2018 Dec & Lancet Neurol 2019
They are the leading cause of disability and the 2nd cause of mortality worldwide.
— World Health Organization, 2022
Incurring an annual cost for society exceeding cost of cancer and cardiovascular diseases combined.
— World Health Organization, 2022
Current neuroelectronic therapies are invasive, low-resolution and generic.
Recharging patients' lives
Our end-to-end neural platform combines hardware and data analytics to decode & modulate neural networks, maximize time on therapy and effectively restore function or mobility for patients.
Skin-like, bi-directional, high resolution (up to 1024 contacts) brain-computer interfaces (BCI) enabling real-time smart neural decoding and modulation in closed loop.

Implantable compact neural processor with wireless rechargeable battery, powering signal processing.

AI-powered platform empowering patients and clinicians to harness their own data through therapy personalization, focusing on improving the outcomes that matter to patients.

Our platform has received FDA Breakthrough Device Designation for use in Parkinson's Disease.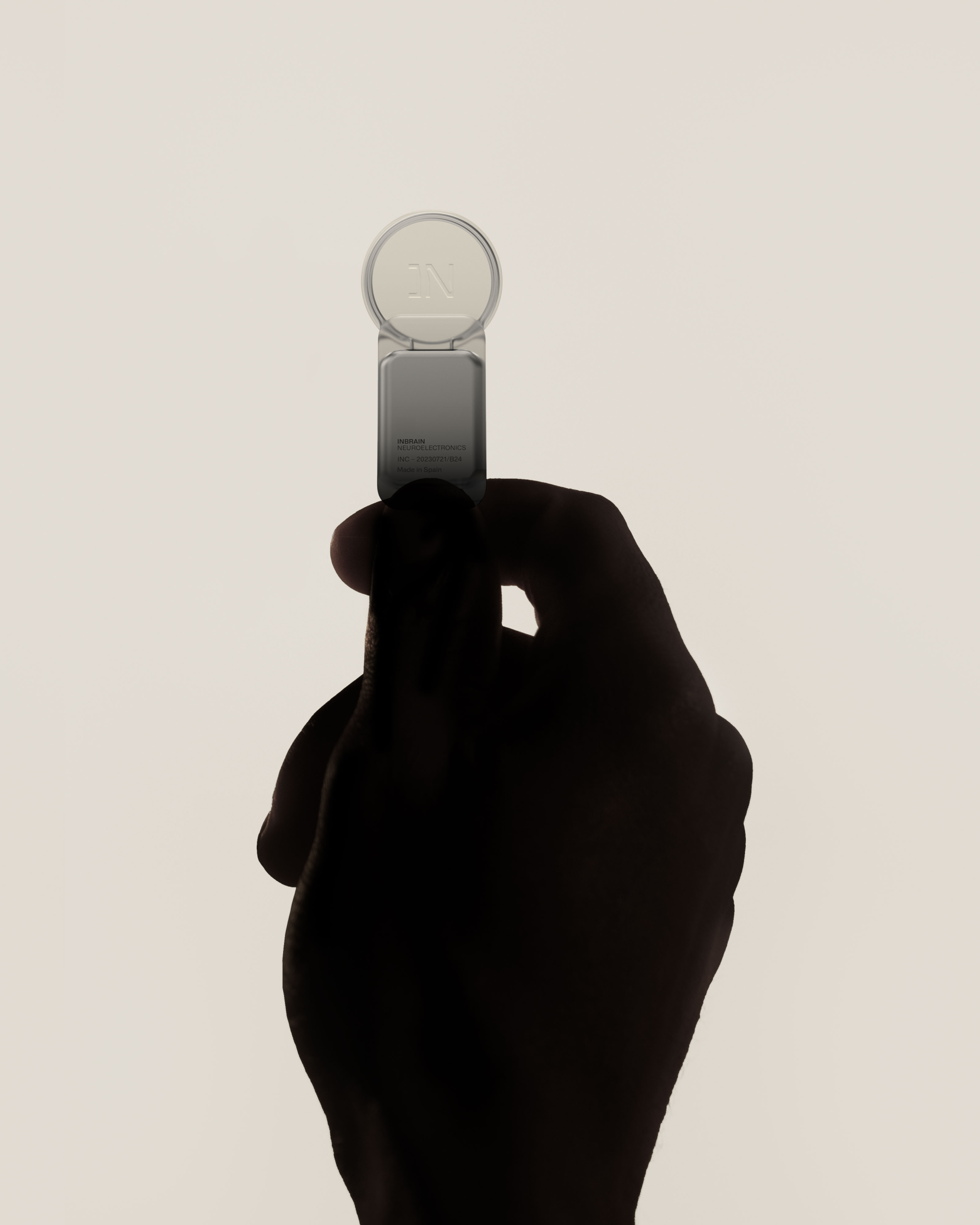 A spark of genius
Harnessing the potential of Graphene, we power up science and technology to decode the brain and revolutionize neural disorders treatment.
We're on a mission to decode and modulate the brain, but also the entire neural system.
A team of live wires
We are a team of highly experienced materials and neurotech believers, backed by leading tech and scientific advisors.